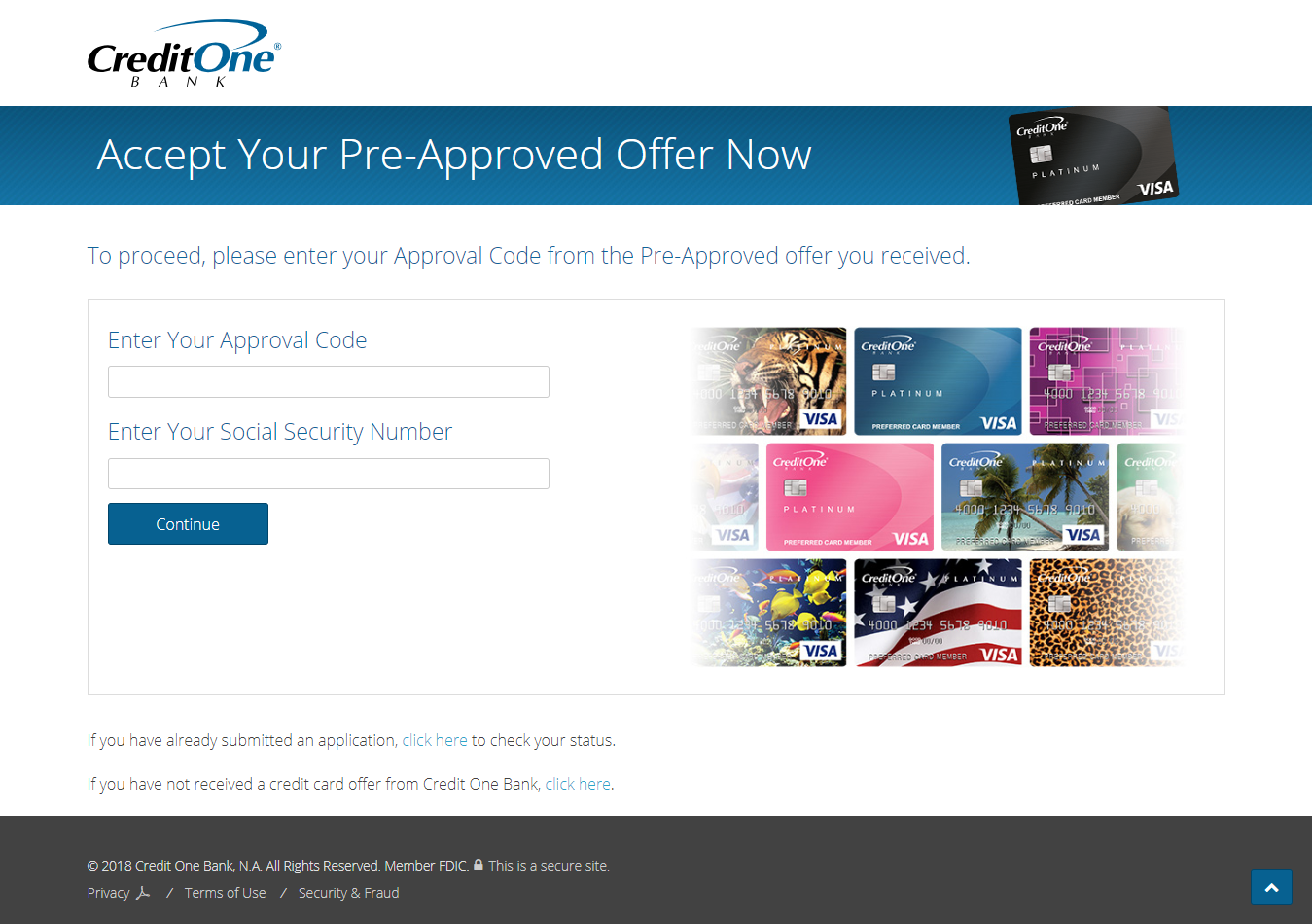 Good to know information:
Those who have Credit One Bank credit card can request an increase at creditoneincrease.com
Accept a pre-approved Credit One Bank credit offer online
People who are having a tough time getting a credit card, this card is ideal for them
Application procedure can take up to 5 minutes to complete and consumers who were pre-approved should receive an instant decision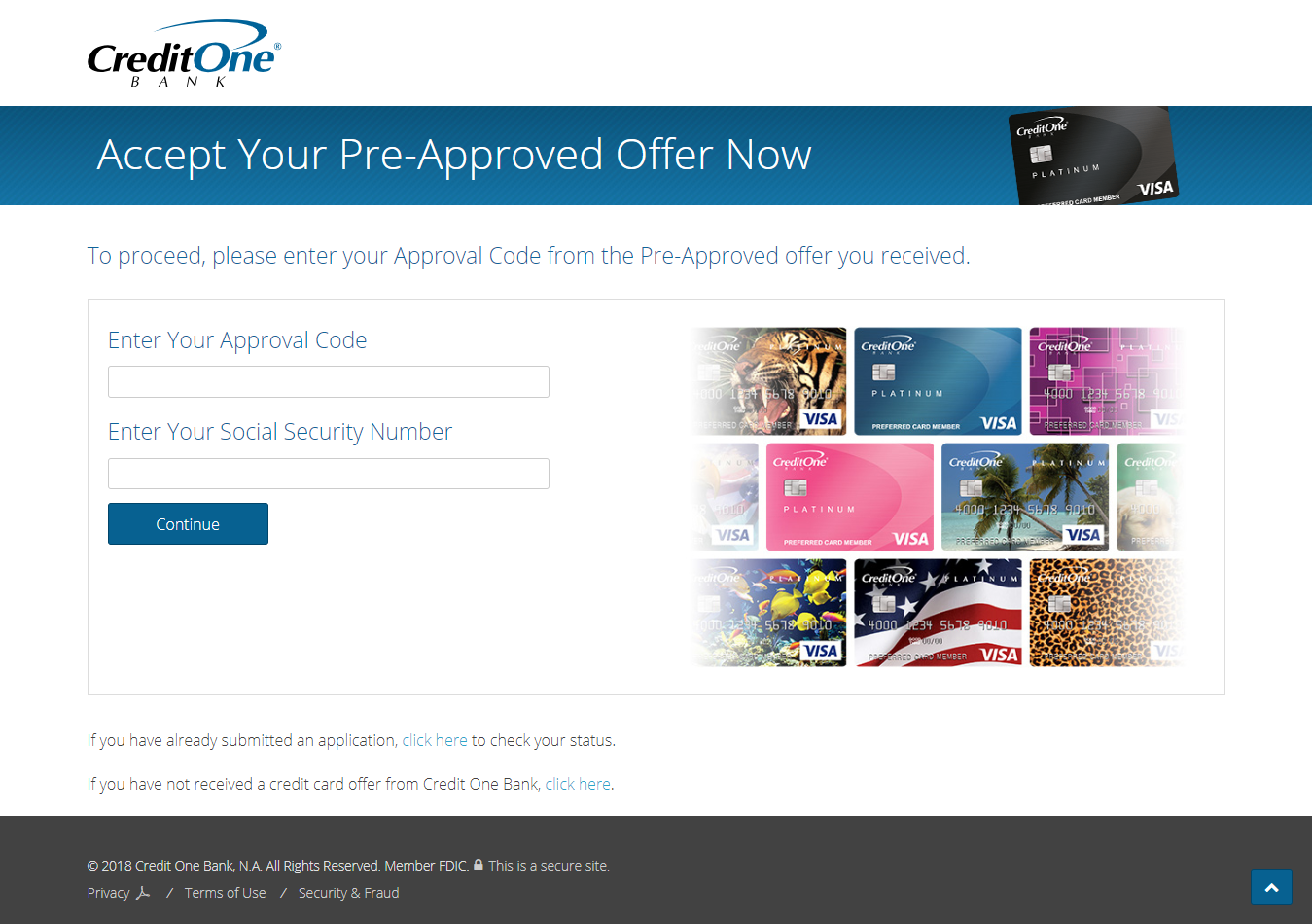 The HNCW9M credit card offer requires the customer to have the approval code from the Credit one Card mailing offer (this can be found in the upper right-hand corner of the approval letter). Those who already submitted a credit card application online can check the request status with their last name (most decisions are made instantly however in few rare cases, Credit One may need to obtain more information before processing the application).
Quick Notes for HNCW9M
A good credit card for those who want to revamp their credit score
Come with a few fees but this can be expected for people who have not so good credit score
By making timely payments, consumers will be able to rebuild their credit score as Credit One reports to all major credit agencies
Please note that Credit One Bank cards come with Zero Liability which protects the customers against any unauthorized charges and some of the cards also comes with a reward program (this will depend on the applicant's existing credit score and promotion).
It should be noted that pre-qualification does not guarantee the applicant approval and consumers must submit a full application for review in order to apply for any pre-qualified offer (s).
Credit One bank is based at 585 Pilot Road, Las Vegas, NV 89119, United States. The corporate office also can be reached by phone by calling 702-269-1000. Applicants who required to send their documents to Credit One Bank can fax those t0 702-269-1260.
Primary Source: